Voter ID Law
All Wisconsin voters must show an acceptable photo ID before voting to prove their identity.  This includes voters at polling places and many absentee voters.
For details on the Voter ID requirement click here: Wisconsin Photo ID Requirements
Voter Registration for Wisconsin
To vote in the State of Wisconsin, you register to vote to prove you reside within the boundaries of a given municipality.  In addition, you must be:
A U.S. Citizen
Age 18 or older on or before Election Day
Have resided in an election district or ward for 28 consecutive days, with no present intent to move, before any election where the citizen offers to vote
You may register to vote on or before election day by filling out the Voter Registration Application (EL-131).  A link to the form is provided below.  Be advised, proof of residence is required along with a properly filled out EL-131.
To download the voter registration form click here
Poll Workers
The Township employs part-time poll workers on election day.  If you wish to become a poll worker, contact the Township Clerk.
Township Caucus
To run for any elected Township Office, you must be nominated at the annual Township Caucus. The Caucus is typically scheduled during the first three weeks in January. For a detailed description of Caucus Procedures, click the Manual below.
Voting Equipment
The Township utilizes an Edge "touch screen" voting system which greatly increases the efficiency and accuracy of both the voting and tabulation process during elections.  While voters are encouraged to use the "touch screen" system, paper ballots are always available if desired.  If necessary, please ask one of the poll workers for assistance with the electronic voting machine.
North Bend Polling Location
The Township of North Bend maintains one polling location for all elections. If you are a North Bend resident, you will vote at the Township Hall, N631 North Bend Drive, Melrose, Wisconsin.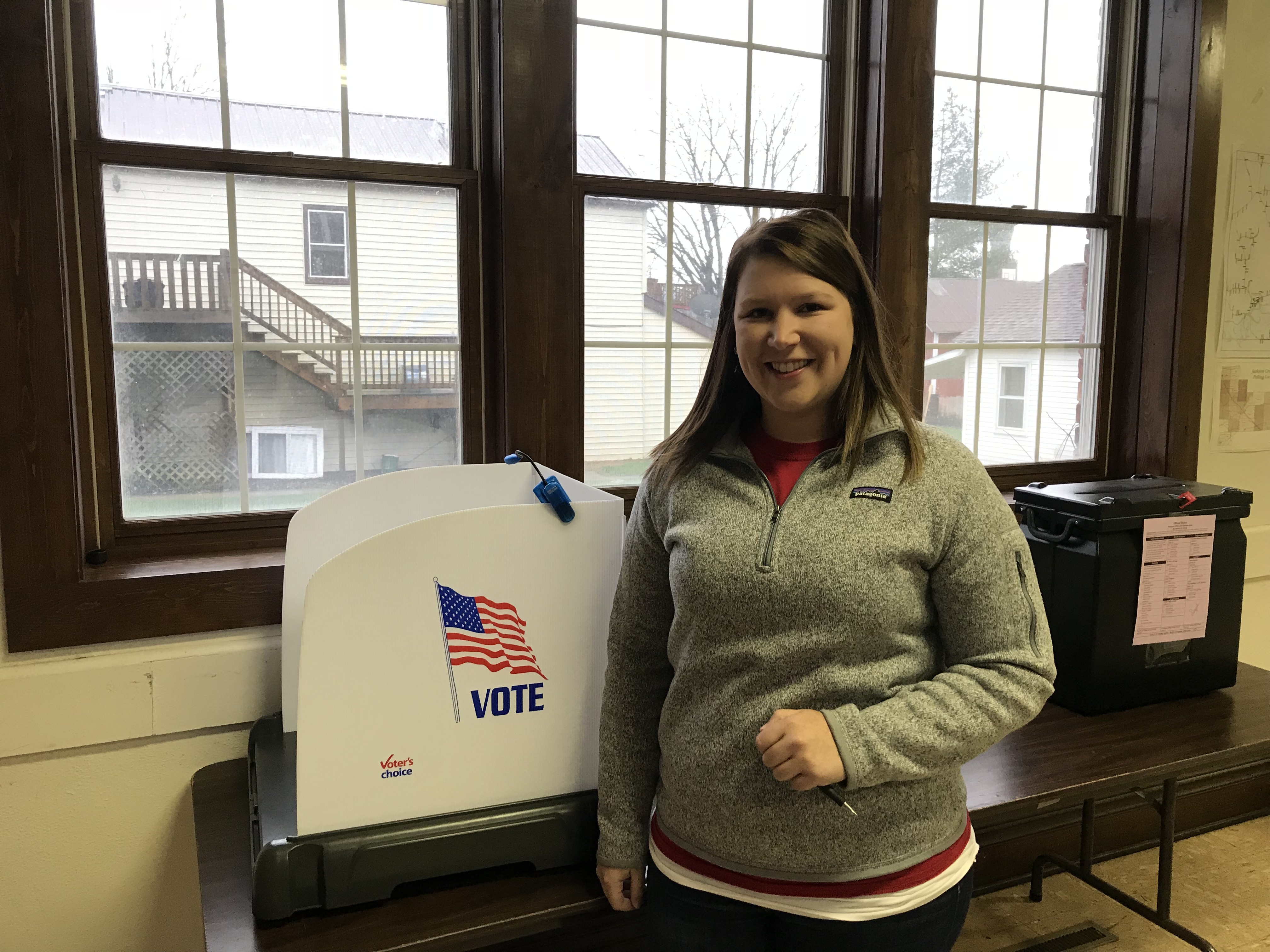 Upcoming Elections
Notice of Elections will be posted at the following information outlets:
On this website
Township Hall Front Door